ABOUT US
Welcome to Ethos Laboratories. Our goal is to positively contribute to the pain management community by improving the lives of patients through cutting-edge testing options with a turn-around time among the fastest in the industry. We are a premier provider of laboratory services nationwide, delivering an outstanding service experience for each individual provider.
Ethos focuses on providing excellent quality, service, and support for every customer. We demonstrate our commitment to quality with every sample that comes through our doors, holding ourselves to the highest standards for accuracy and efficiency. We strive to exceed your expectations by fully understanding your specific requirements and partnering with you to meet every testing need.
Listening to our customers and taking care of our employees are absolutely essential to our success. Using provider and employee input, we have created innovative tools, resources, and processes that have improved provider insight into sources of pain, increased understanding of medication compliance, and fueled our pursuit of continuous improvement.
Everything we do at Ethos is driven by our 12 Core Values, some of which include Innovation, Integrity, Passion, and Customer Focus. Our clinical staff is committed to providing the highest level of scientific expertise and customer support. Answers are always just a phone call or email away!
SPECIALIZED REPORTS
Ethos Laboratories has developed the Ethos Snapshot™ from healthcare provider feedback. The Ethos Snapshot™ provides the healthcare provider with a clear and concise summary of the test results based on the information submitted in an easy to read format.
CUSTOMER FOCUS
Ethos Laboratories embraces the core value of Customer Focus in everything we do and every decision we make. Partnering with Ethos means that you will have access to our highly-skilled team of Toxicologists for questions about results.
 TURN-AROUND TIME
Ethos Laboratories' turn-around time is among the fastest in the country. Over 95% of urine and oral fluid toxicology samples are processed and released within 1 day of receipt.
TECHNOLOGY
Ethos Laboratories uses the most advanced testing methodology and instrumentation in the industry. All screens are performed using enzyme immunoassay (EIA) analyzers. All confirmation testing is performed using Triple Quadrupole High Performance LC/MS/MS with Dynamic Multiple Reaction Monitoring (MRM). Samples at Ethos Laboratories are cleaned via Solid Phase Extraction (SPE) prior to quantitation which helps improve sensitivity.
INNOVATION
Ethos Laboratories is committed to delivering thorough and sound solutions to every challenge. Our pain-specific functional biomarker panel is one example of how our continuous pursuit of innovation has helped the pain management community, including patients and physicians, by identifying common sources of pain. There is always a way to do it better, and we are committed to finding it – through a structured approach to recognizing innovations, rapidly testing ideas, and sharing learnings. We encourage our people to challenge established practices, pursue continuous improvement, and promote collaboration.
MEET THE LAB DIRECTOR: James Bourland, Ph.D., F-ABFT
James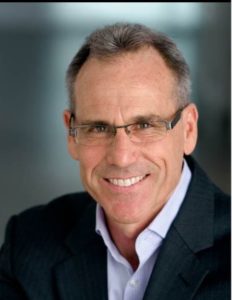 Bourland, Ph.D., F-ABFT, is a recognized expert in the fields of pharmacology and toxicology, with over 30 years of toxicology experience, including drugs of abuse testing in urine, oral fluid, and hair. He joined Ethos Laboratories as the CAP/CLIA Laboratory Director on March 13, 2019.
Dr. Bourland attended the University of Oklahoma and Cameron University for his undergraduate studies in Microbiology and Chemistry, and he received his Ph.D. in Pharmacology and Toxicology from the University of Arizona. He is a fellow of the American Board of Forensic Toxicology (ABFT), and he has served on the Drug Testing Advisory Board, both as a board member and as a subject matter expert in Hair Testing.
With his extensive background in Clinical and Forensic laboratories, Dr. Bourland brings a variety of toxicology experience, including working as a Criminalist/Toxicologist in state crime laboratories, Research and Development for Workplace hair testing and Pain Medication Monitoring laboratories, Responsible Person for an HHS-certified laboratory, Technical Director for Workplace Drug Testing, and Laboratory Director for Workplace and Pain Management laboratories.
Dr. Bourland is a welcome addition to the Ethos team, and he looks forward to providing you with the best laboratory services available and working toward our goal of helping more patients.
ETHOS VISION
Ethos is committed to specializing in the field of pain management, providing personalized diagnostic services while continuing to invest in research for continuous innovation, with a level of transparency, honesty, excellence, and integrity never before seen in the laboratory industry.
ETHOS MISSION
Our mission at Ethos Labs is to make a positive impact on the lives of people who are suffering from chronic pain and to be a shining example to the healthcare industry by providing exceptional lab testing services at an honest rate, thus raising the bar for the rest of the industry and society as a whole.
ETHOS QUALITY POLICY
Ethos Laboratories is committed to achieving total satisfaction by delivering quality results that are accurate and on time. Every employee at Ethos understands that each and every result affects medical providers and their patients. Continually improving procedures and relationships with employees, customers, and the healthcare system will allow us to meet or exceed the expectations of:
College of American Pathologists (CAP) Accredited Laboratory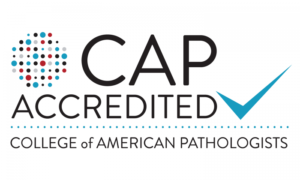 For more than 50 years, the CAP quality assurance program has been the most respected and recognized laboratory accreditation program in the world and is often referred to as the "Gold Standard."
Of the 1 million laboratories worldwide, Ethos Laboratories is one of only approximately 7,500 accredited laboratories in 50 countries.
Originally accredited in August 2014, Ethos Laboratories completed renewing its accreditation with the College of American Pathologists (CAP) in August 2016. This accreditation recognizes the laboratory's technical competence and continual quality management and underscores Ethos Laboratories' commitment to improved patient outcomes by providing reliable test results.
"Achieving this accreditation demonstrates our commitment to achieving superior quality standards and delivering overall operational excellence. Going through the rigorous and extensive accreditation process has allowed us to mitigate risk and continually provide highly accurate test results to physicians and patients nationwide." said Brian Kincaid, Chief Executive Officer of Ethos Laboratories.
During the CAP inspection, examiners reviewed hundreds of records and quality control procedures against more than 1,000 detailed and focused CAP requirements. Also examined were staff qualifications, equipment and facilities, laboratory safety program, all standard operating procedures, and overall management of the laboratory in accordance with CAP accreditation standards and requirements.
The College of American Pathologists is a medical society serving more than 18,000 physician members and the laboratory community throughout the world. It is the world's largest association composed exclusively of board certified pathologists who are considered the leaders in laboratory quality assurance by advocating excellence in the practice of laboratory medicine worldwide. The CAP Laboratory Accreditation Program, begun in the early 1960s, is recognized by the federal government as being equal to or more stringent than the government's own inspection program.