Get to the root of chronic pain.
With Foundation Pain Index (FPI) testing, you can uncover the biomedical origins of a patient's chronic pain.
FPI is the world's first objective, non-invasive biochemical pain index that gives practitioners confidence in personalized treatment options for their patients.
Results you can see, for ailments you can't.
Whole Patient Insights
Treat the whole patient, not the pain
FPI testing consolidates 11 biomarker results into a single pain index score that describes the probability that biochemical abnormalities are contributing to a patient's pain.
Effective Treatment Plans
A clear path toward treatment
The FPI report is easy-to-understand and gives clear guidance to both practitioner & patient about the steps they can take to improve their health.
Treatment suggestions are personalized to each patient's biochemistry for better efficacy.
Reduce Costs
Reduce unnecessary treatment costs
"Trial and error" treatment plans cost patients valuable time and money. Physicians who used FPI were 62% less likely to order unnecessary imaging for patients with low back pain and 66% less likely to order an unnecessary pain referral.
77% of chronic pain patients exhibited at least one abnormal pain biomarker.*
Chronic pain patients are at their wits' end.
Give them answers, not more questions.
Here's how FPI works:
Non-Invasive Testing
No blood draws—patients take a non-invasive urine test.
Easy-to-Understand Reports
Test results are informative, and provide patients with an objective measurement of key biochemical markers that are known drivers of chronic pain.
Clear Path Toward Treatment
More personalized treatments means less "trial & error" treatment plans that cost patients money and additional time without relief.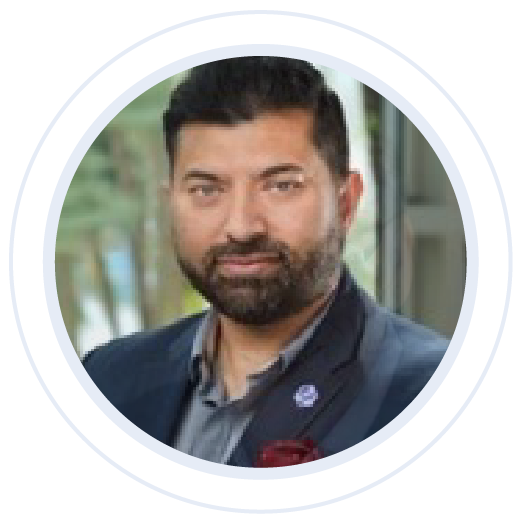 "As the field of Interventional Pain Management continues to advance, objective, cost-effective measures of reported pain such as the Ethos Laboratories Foundation Pain Index are imperative to help guide practitioners in the appropriate treatment for patients with chronic pain."
Nomen Azeem, MD, FAAPMR
Founder & CEO, Florida Spine & Pain Specialists