Foundation Pain Index – Part I
Foundation Pain Index – Part II
GETTING TO THE ROOT OF CHRONIC PAIN
Uncovering the biochemical origins of a patient's chronic pain can suggest relevant, personalized treatment approaches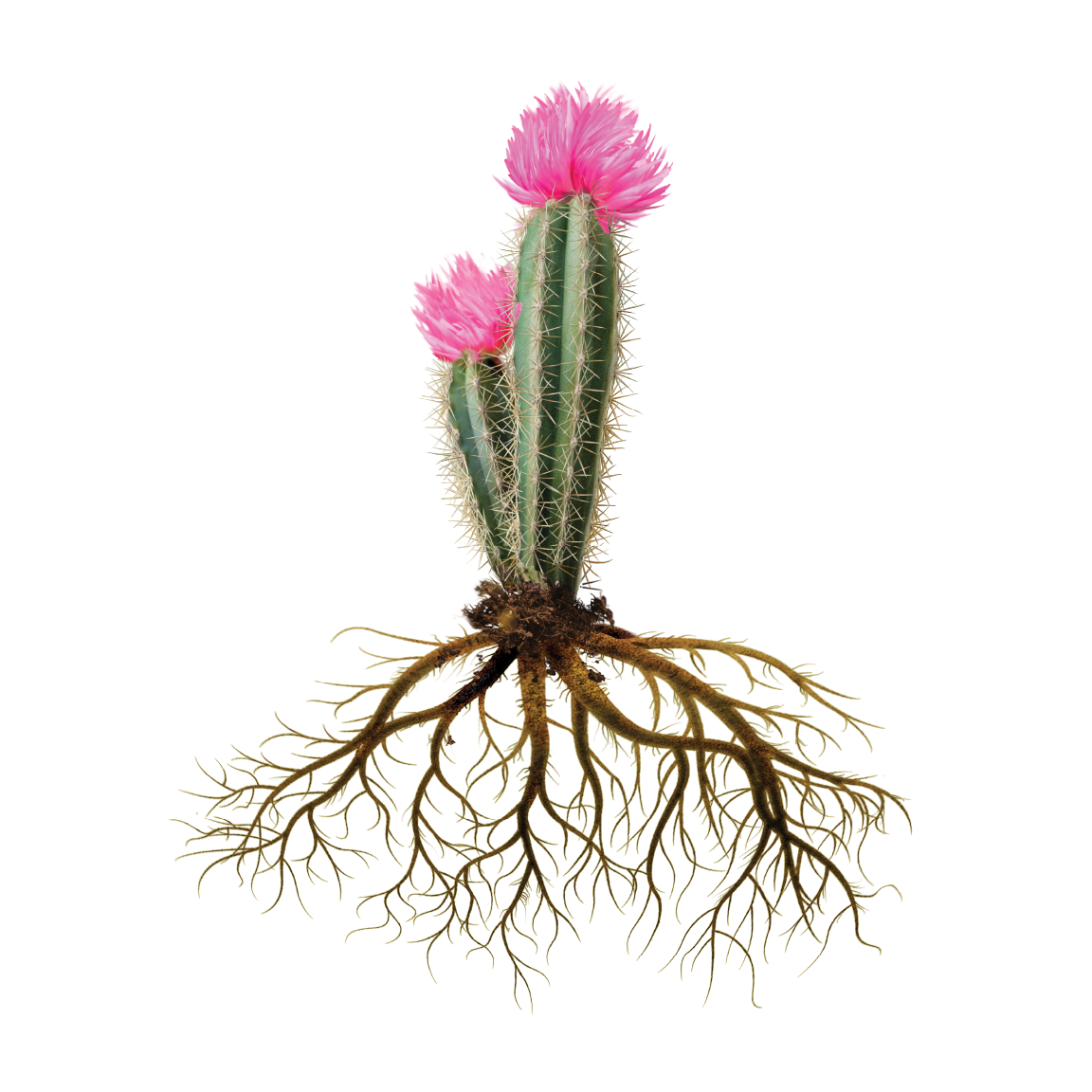 FOUNDATION PAIN INDEX
77% of these chronic pain patients exhibited at least one abnormal pain biomarker from a large, retrospective, observational study of 17,834 patients with chronic pain
Correction of abnormal levels of functional pain biomarkers using safe, cost-effective therapies could increase the likelihood of successful and prolonged chronic pain management
Personalized recommendations for adjunctive therapy based on the test results
Ethos Laboratories has harnessed the power of these biomarkers to facilitate the personalized assessment and treatment of chronic pain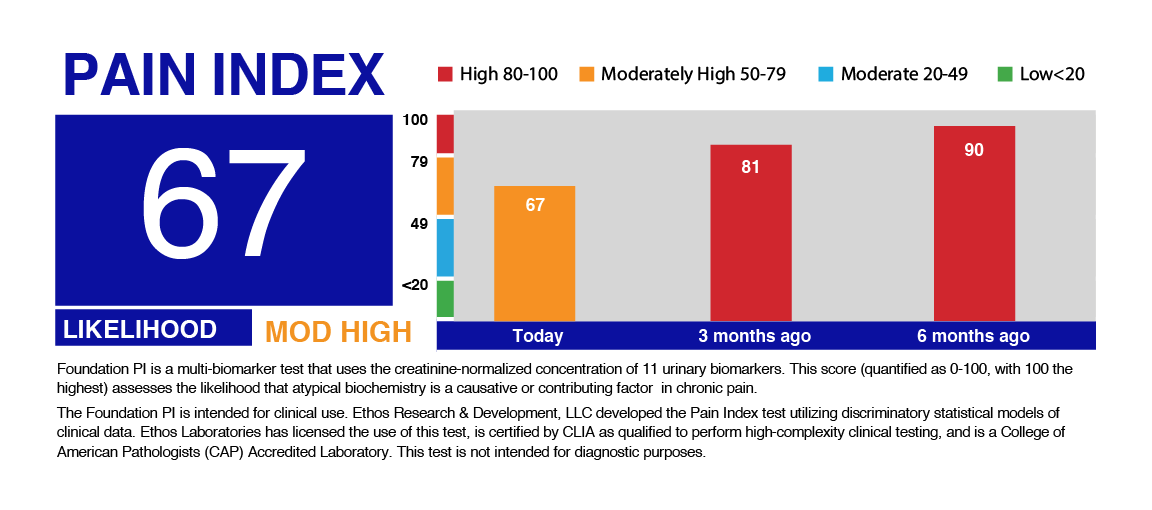 A pain index score that quantifies—in a single number—the
collective results of 11 different biomarker tests.
Individual test results, both current and historic, that enable providers to identify changes in a patient's functional biomarkers over time and in response to treatment.
The identification and validation of objective biomarkers to aid in the diagnosis and treatment of chronic pain has the potential to reshape pain management paradigms, improve patient outcomes, reduce opioid reliance, cut healthcare costs, and further the pursuit of personalized medicine.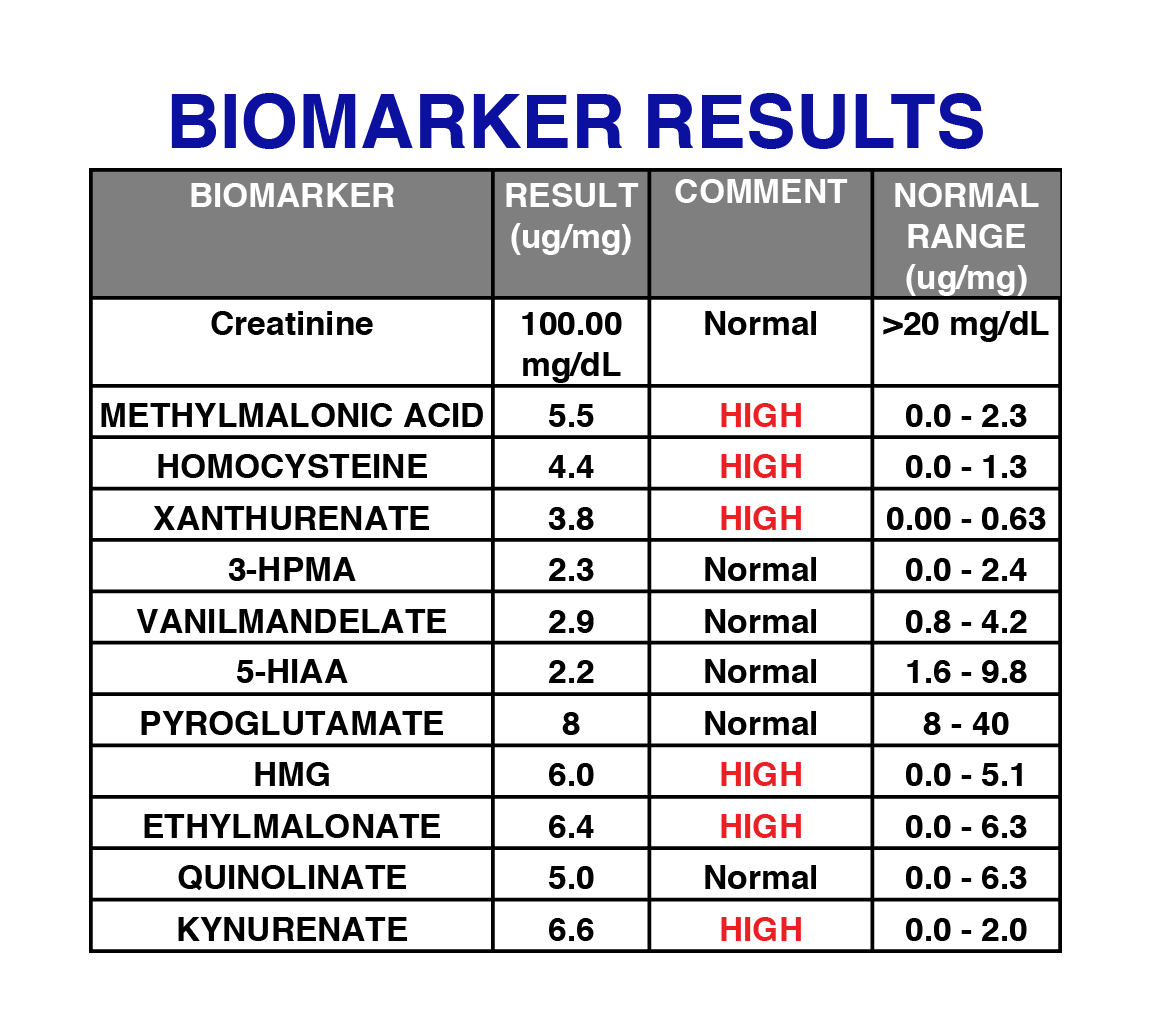 This is supported by a large, retrospective, observational study in which 17,834 patients with chronic pain exhibited at least one abnormal pain biomarker.
In contrast, among healthy people with no history of chronic pain or opioid use, only up to 5% exhibited one or more of these abnormal biomarkers.