FUNCTIONAL BIOMARKER TESTING
Functional Biomarkers in urine to identify sources of pain
Our Functional Biomarker panel enables providers to identify a deficiency, imbalance, or condition that can cause or worsen pain.
Ethos Laboratories, in partnership with Ethos R&D, has developed a series of functional biomarker panels specific to pain. These laboratory tests provide objective measurements of biomarkers known to be associated with pain and may be used as part of a pain specific work up. Analytes included in functional biomarker testing can be classified as markers of the following: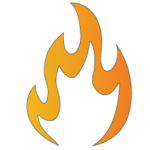 CHRONIC INFLAMMATION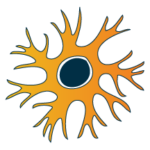 NERVE HEALTH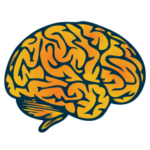 NEUROTRANSMITTER STATUS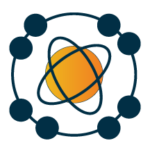 OXIDATIVE STRESS
Functional biomarker testing provides novel, objective information about the biochemical origins of pain. Correcting abnormal biomarker findings with cost-effective, non-opioid therapies provides a valuable adjunct treatment program to maximize the likelihood of successful and prolonged pain management.
AT LEAST ONE ABNORMAL BIOMARKER
FUNCTIONAL BIOMARKER TESTING PROVIDES NOVEL, OBJECTIVE INFORMATION ABOUT THE BIOCHEMICAL ORIGINS OF PAIN. CORRECTING ABNORMAL BIOMARKER FINDINGS WITH COST-EFFECTIVE, NON-OPIOID THERAPIES PROVIDES A VALUABLE ADJUNCT TREATMENT PROGRAM TO MAXIMIZE THE LIKELIHOOD OF SUCCESSFUL AND PROLONGED PAIN MANAGEMENT.
In a retrospective study of 11,635 patients seeking treatment for chronic pain, 8,530 patients (73%) had at least one abnormal biomarker associated with chronic inflammation, neurotransmitter status, nerve health, and/or oxidative stress. These findings confirm that chronic inflammation, abnormal neurotransmitter turnover, micronutrient deficiencies, and increased oxidative stress play central roles in the development and/or worsening of chronic pain. *Results based on analysis of eight different analytes from 11,600+ functional biomarker samples.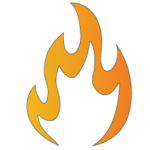 CHRONIC INFLAMMATION INDUCES A TRANSITION FROM TYPICAL SICKNESS BEHAVIOR INTO DEPRESSION AND CHRONIC PAIN
46% exhibited abnormal chronic inflammation biomarkers – 5,329 of the 11,635 patients had biomarkers indicative of chronic, systemic inflammation which is known to play a central role in the development of chronic pain.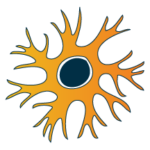 MICRONUTRIENT  DEFICIENCIES CAN DIRECTLY DAMAGE NERVES RESULTING IN DEMYELINATION AND AXONAL DEATH
33% exhibited abnormal nerve health biomarkers – 3,869 of the 11,635 patients had biomarkers indicative of micronutrient deficiencies which directly impact nerve health. Early stage micronutrient deficiencies can manifest as numbness and tingling in the hands and feet but if left untreated can cause painful neuropathies and demyelination of nerves. Medications including Zantac®, Prilosec®, metformin, isoniazid, and certain diuretics can all precipitate micronutrient deficiencies which worsen pain.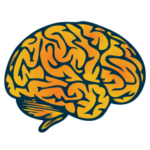 OPTIMAL LEVELS OF NEUROTRANSMITTERS ARE REQUIRED FOR THE ACTIVATION OF DESCENDING INHIBITORY PATHWAYS WHICH ACT TO INHIBIT PAIN
31% exhibited abnormal neurotransmitter status biomarkers – 3,616 of the 11,635 patients had biomarkers indicative of abnormal turnover of the pain modulating neurotransmitters serotonin and norepinephrine.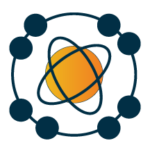 OXIDATIVE STRESS IS KNOWN TO BE IMPLICATED IN THE ETIOLOGY OF PAIN BY INDUCING PERIPHERAL & CENTRAL HYPERALGESIA 
19% exhibited abnormal oxidative stress biomarkers – 2,205 of the 11,635 patients had biomarkers indicative of oxidative stress and/or damage. Individuals with a decreased ability to combat oxidative stress are more likely to develop chronic pain as a result of oxidative damage to nerve cells.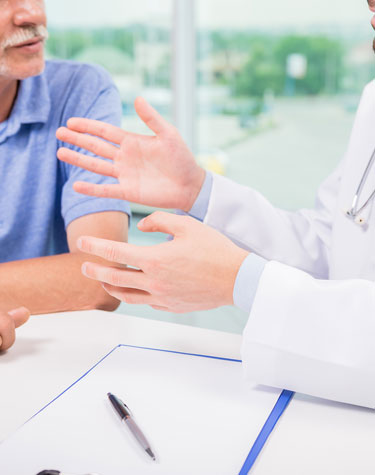 COMPLIANCE TESTING
URINE, ORAL FLUID, AND PLASMA TOXICOLOGY PANELS TO ASSESS COMPLIANCE
We offer a full menu of toxicology tests in three different matrices to assess compliance with prescribed medications.
Our urine toxicology menu includes a comprehensive list of screening and confirmation tests. Urine specimens will provide the best matrix for detecting prescription and illicit drug use, with longer detection windows and higher drug concentrations, as well as ease of collection. We take pride in our 1-day turn-around time for urine toxicology reports.
Our oral fluid toxicology menu offers an easy alternative to urine testing for patients that are unable to produce a urine specimen. However, oral fluid detection windows are much shorter than urine detection windows. It is important to understand the limitations of this testing matrix. Oral fluid toxicology reports also have a 1-day turn-around time.
Our plasma toxicology menu offers steady state analysis and blood baseline testing. Steady state analysis measures the amount of free drug in the blood, providing insight into how much of the prescribed medications the patient is taking. Blood baseline testing measures the amount of total drug in the blood, providing insight into medication tolerance. Plasma reports are available within 5 business days.